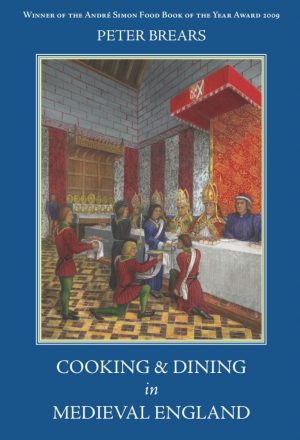 I can't let a year go by without a redaction challenge! I recently acquired Cooking & Dining in Medieval England by Peter Brears. It explores the medieval kitchens and tables, but also has a fat chapter of recipes. "To mak compost" caught my eye as possibly an easy dish that will please a modern palate.
The recipe originates from A Noble Boke off Cookry, circa 1480. Dubbed "Compost" in the text, I think I'm going to call it "Chicken Stewed with Herbs" for my modern guests. Since we can't meet in person, please try it out and post your redaction, pictures, and opinions about the dish!
–Meadbh
---
To mak compost
To mak composte tak chekins and halve them then tak saige parsly lekes and other good erbes and chop them small then tak a pint of hony and som of the erbes and lay in the botom of the pot and som of the chekyn then tak lard of pork smale mynced and lay it on and cast ther to pouder of guingere and canelle and boille it and serue it.
To make compote
Take chickens and halve them. Then take sage, parsley, leeks and other good herbs and chop them small. Then take a pint of honey and some of the herbs and lay in the bottom of the pot and some of the chicken. Then take minced pork lard and lay it on and cast thereto powdered ginger and cinnamon. Boil it and serve it.